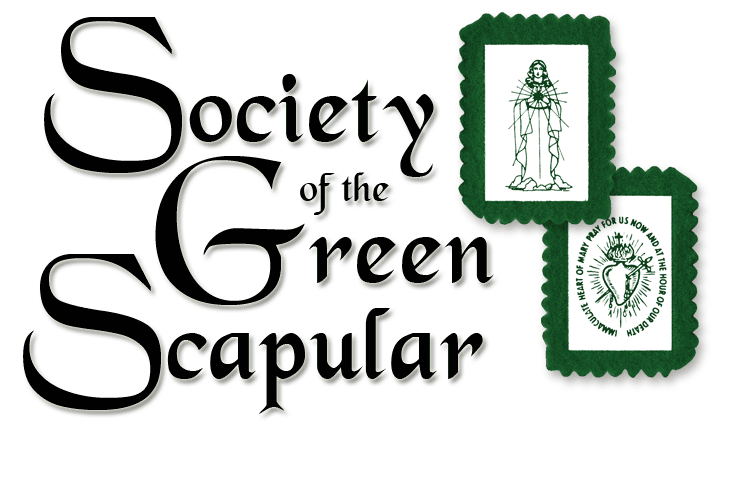 A friend gave me a green scapular last week, about which I was stoked even before I googled and figured out exactly what it was.  It came pre-blessed, which thrilled me to no end, since I'm so shy about bugging priests for stuff.  (Certain priests would not believe this.  But it is true.)  I felt like the people in the pre-blessed foods commercial.

Tomorrow Wed 3/12 is heart cath day.  I find that thinking of it as a teeny tiny plumbing snake being fed through my blood vessels to be oddly comforting.  In a terrifying sort of way*.
I've been wicked tired today (Tuesday) and this is, if I guess rightly, a good thing.  But it's also my excuse for not doing that thing you were hoping I would get to.  Sorry.  I'll catch up or drop dead or something, and you'll be happy in the end, it'll be okay.
Blorging this week:
Papal Economics Book Club: Democracy, Capitalism, and Morality. Julie Davis told me once that she wished I wrote more on economics topics. Now I am. She probably regrets saying that.
Pope Francis on Same Sex Unions and the Case for Regulatory Reform. I didn't mean to write on this again so soon, but it came up.  It's my least favorite topic, but there it is.
No telling when I'll be back at it, but you'll see me then.  Have a good week!
*I am not really terrified. Being a writer, I'm capable of imagining all kinds of gruesome scenarios with cardiac procedures gone wrong. But being a *Catholic* writer, there's always that happy ending.  Small things with great drama, isn't that how the saying goes?