After Haut Koenigsbourg, we transitioned to compulsively hiking up to any ruined castle we saw from the road.*
Castles tend to be built in sets, it turns out.  The first group of ruins we visited were the three castles above the town of Ribeauvillé.  You park at the base of the mountain and walk up through the woods, and though the trails are well-marked, if you aren't sure which trail you are supposed to be following, that can create a nagivational difficulty.  But we eventually got to all three.
Giersberg is the lowest, smallest, and you can't go into it.  But it's pretty satisfying if you're not from around these parts.  (Tip: For any of these links that take you to French-language sites, Google Translate does pretty well. Just hit the magic button in Chrome and you're set.)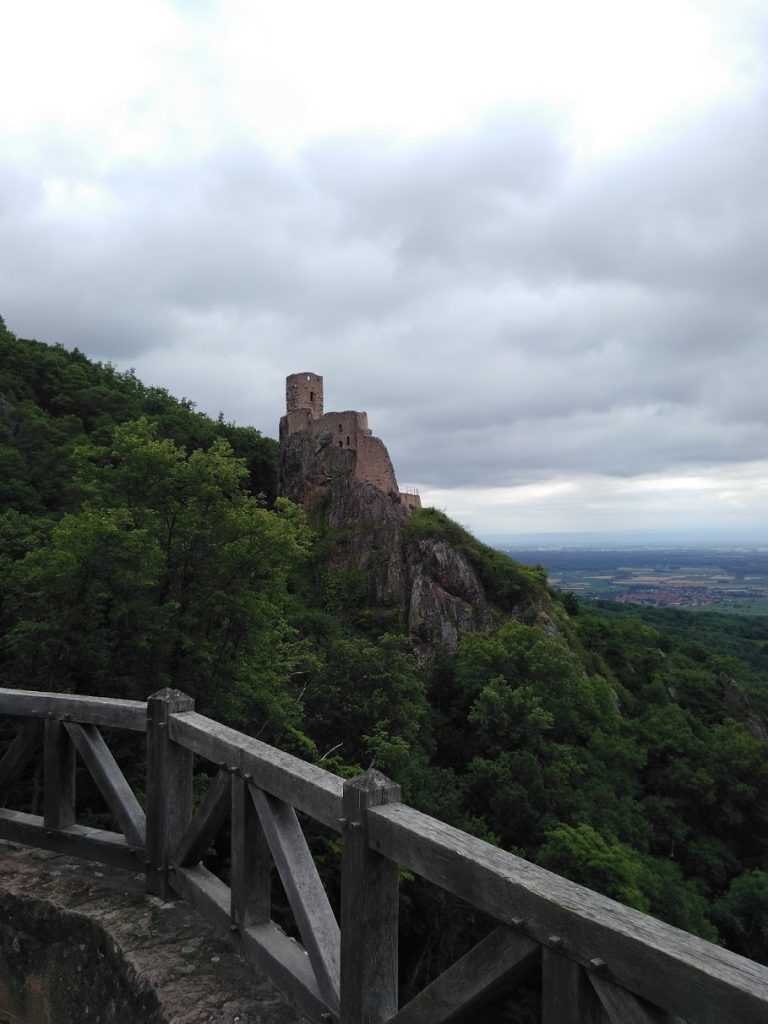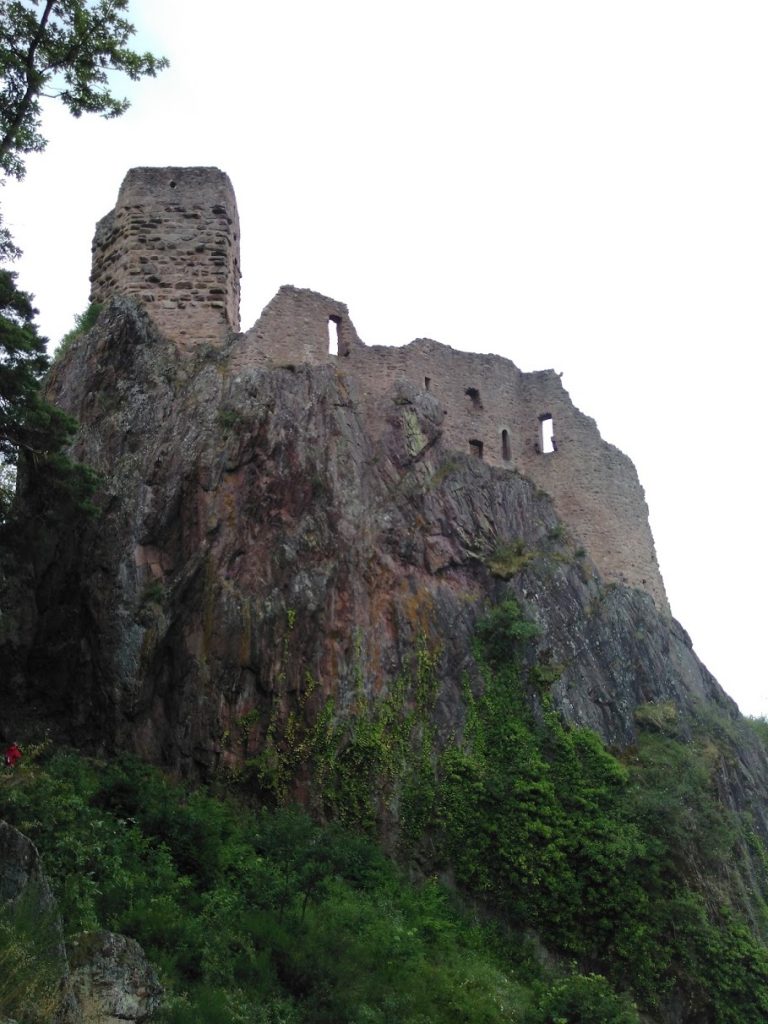 St. Ulric is next to Giersberg, and you can go inside and climb all over the place.  We did that.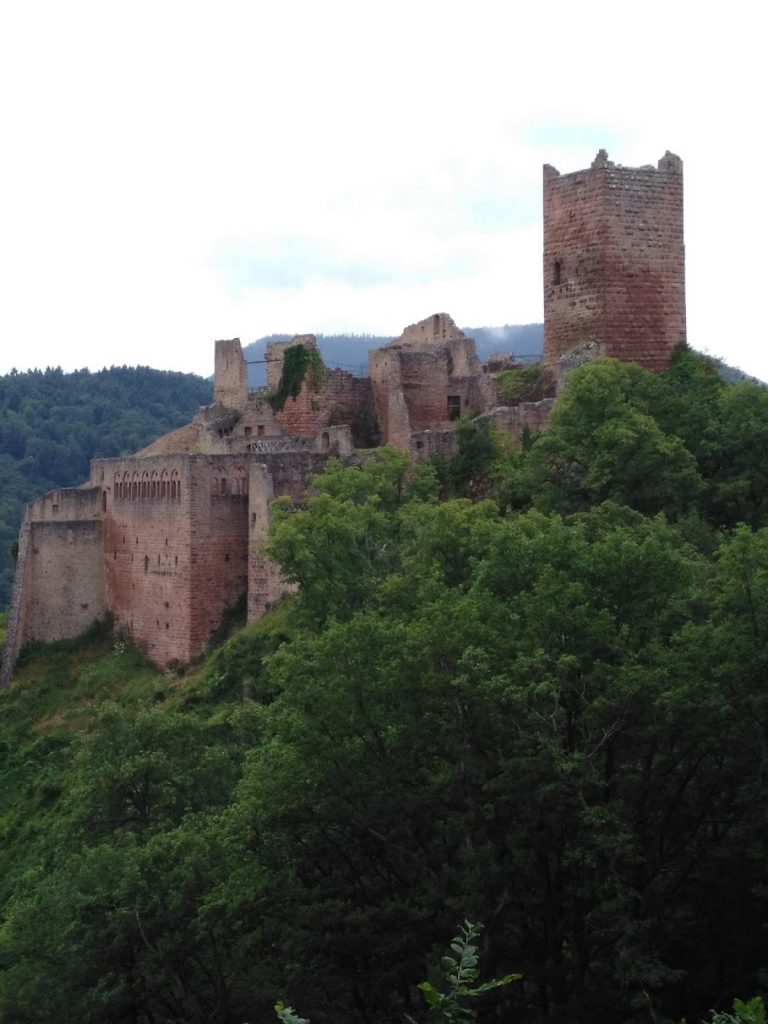 Here are details from above and below of that room full of windows.  You can see where timbers were supported to make a floor.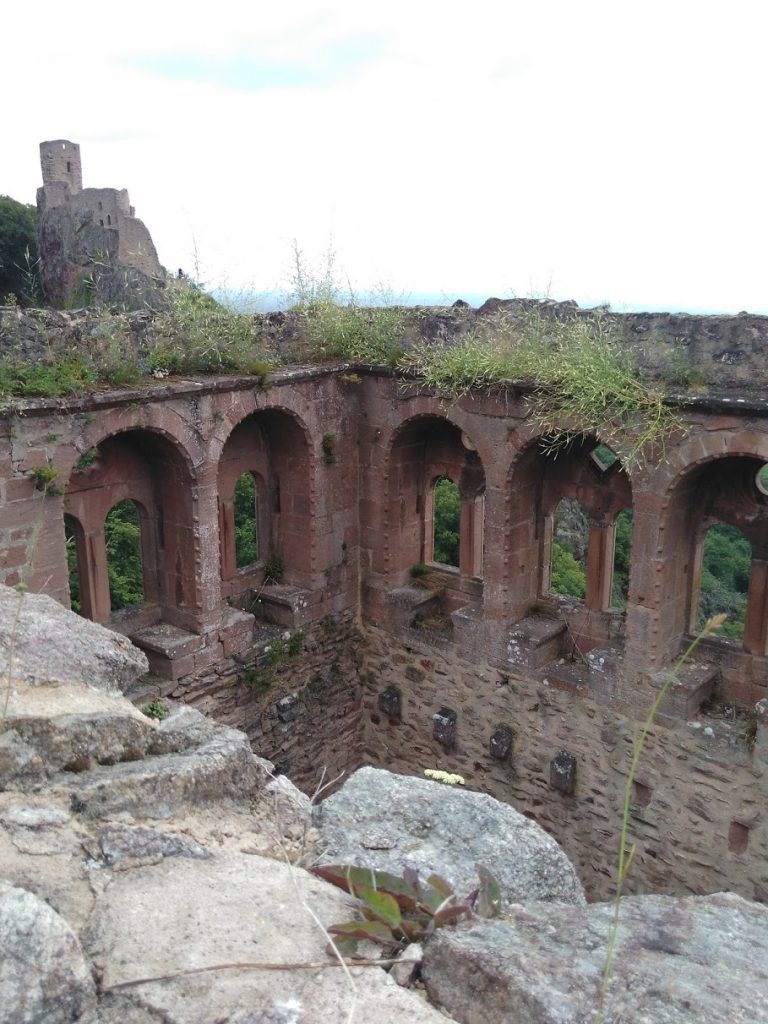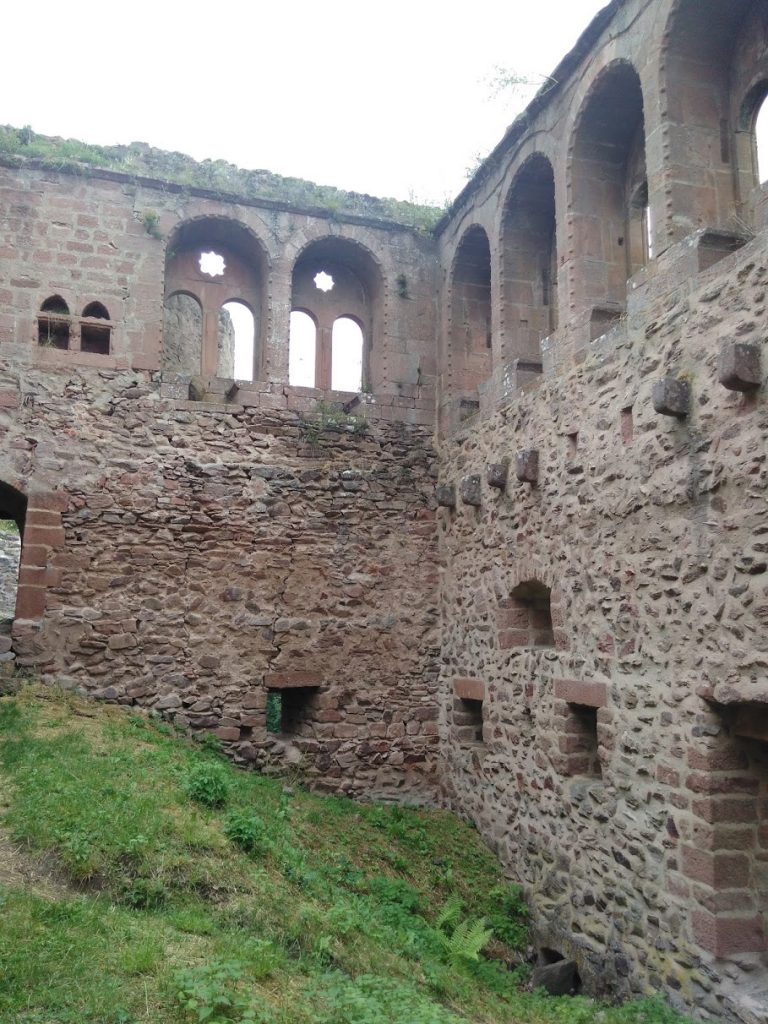 This is a view looking up to the main tower from within the castle.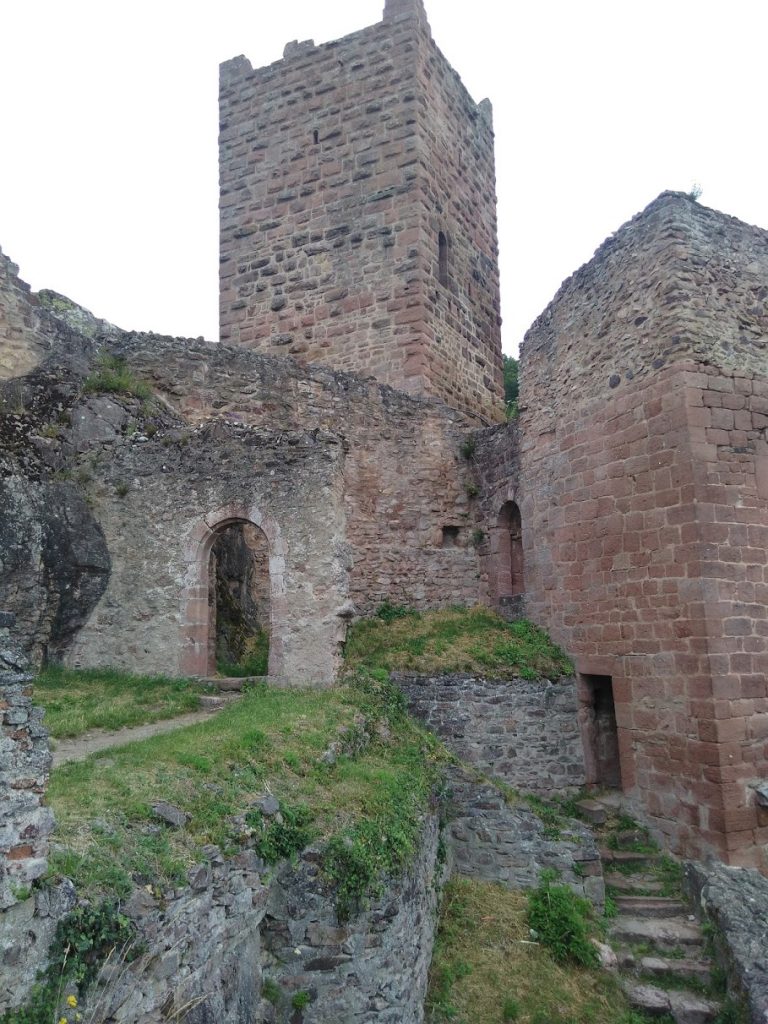 Here's looking down from the tower into the valley.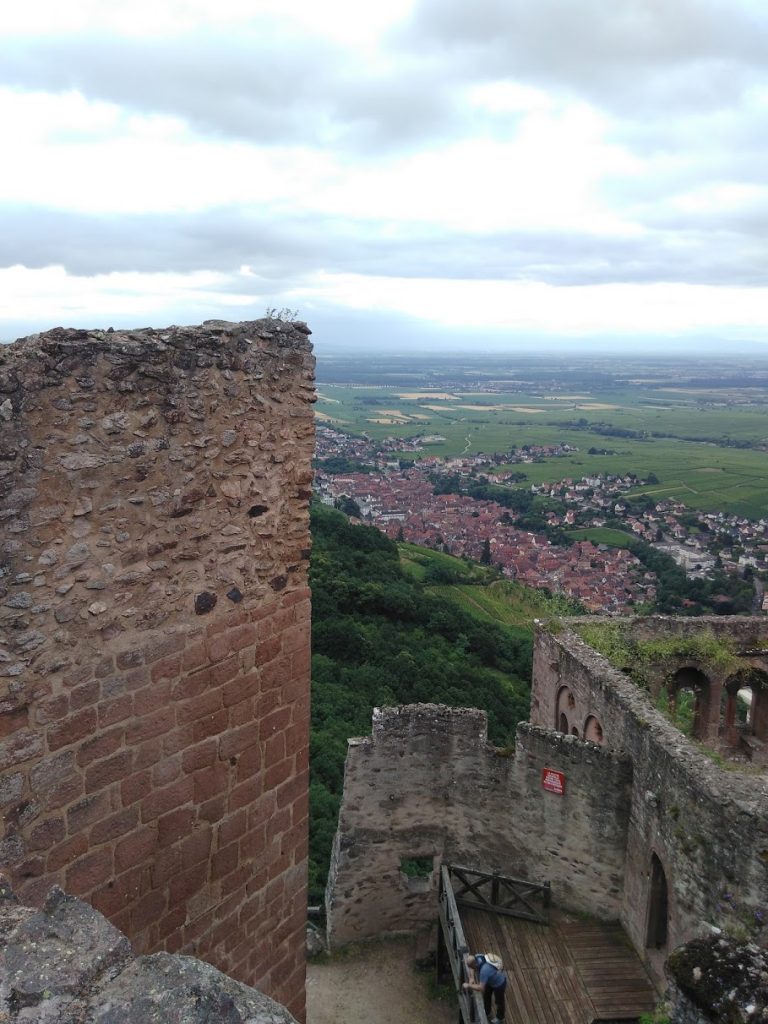 And here is looking down from the tower into the other parts of the castle.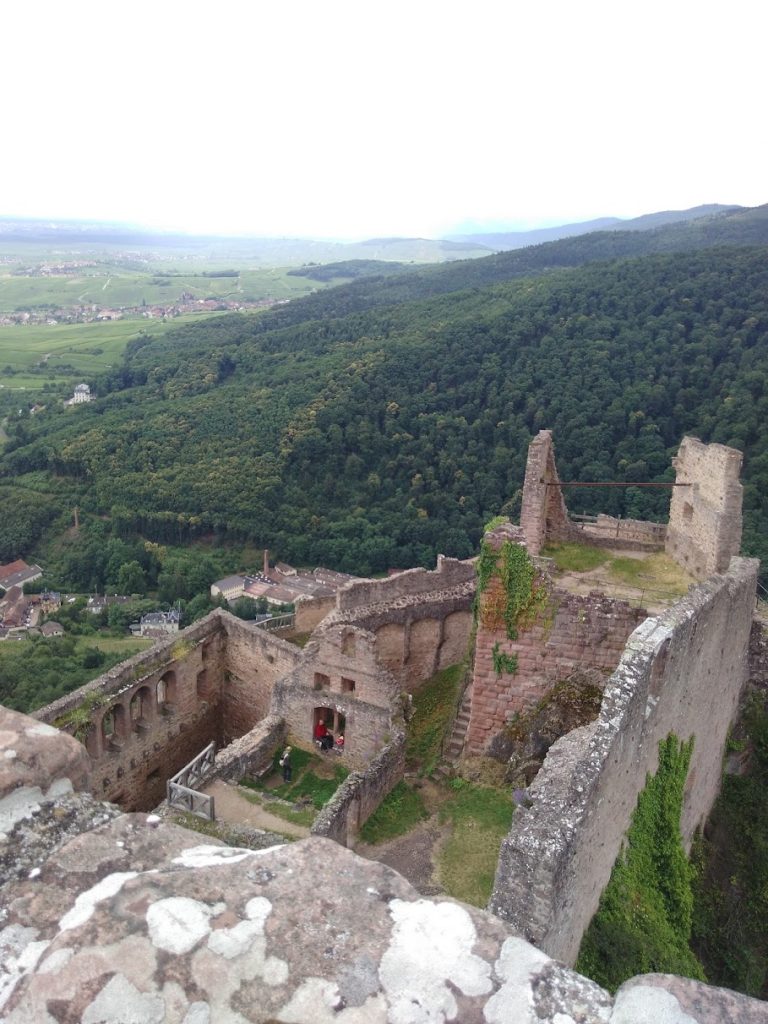 Here are wall details.  You can see there are multiple construction techniques going on over the years.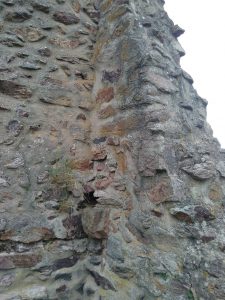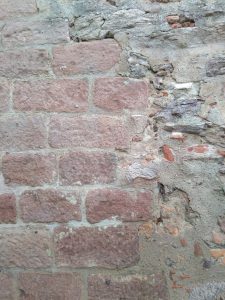 After that we took the wrong trail towards Haut-Ribeaupierre, but quickly figured out that going down the mountain was not going to gain us any elevation, and turned around and picked the correct trail the second time.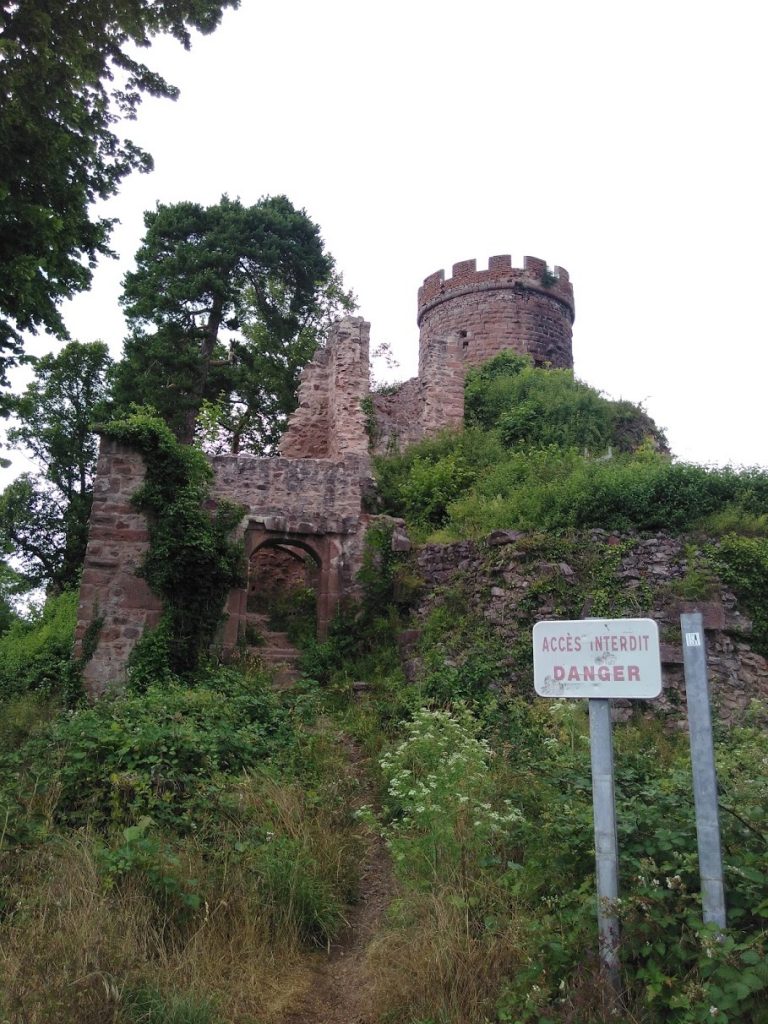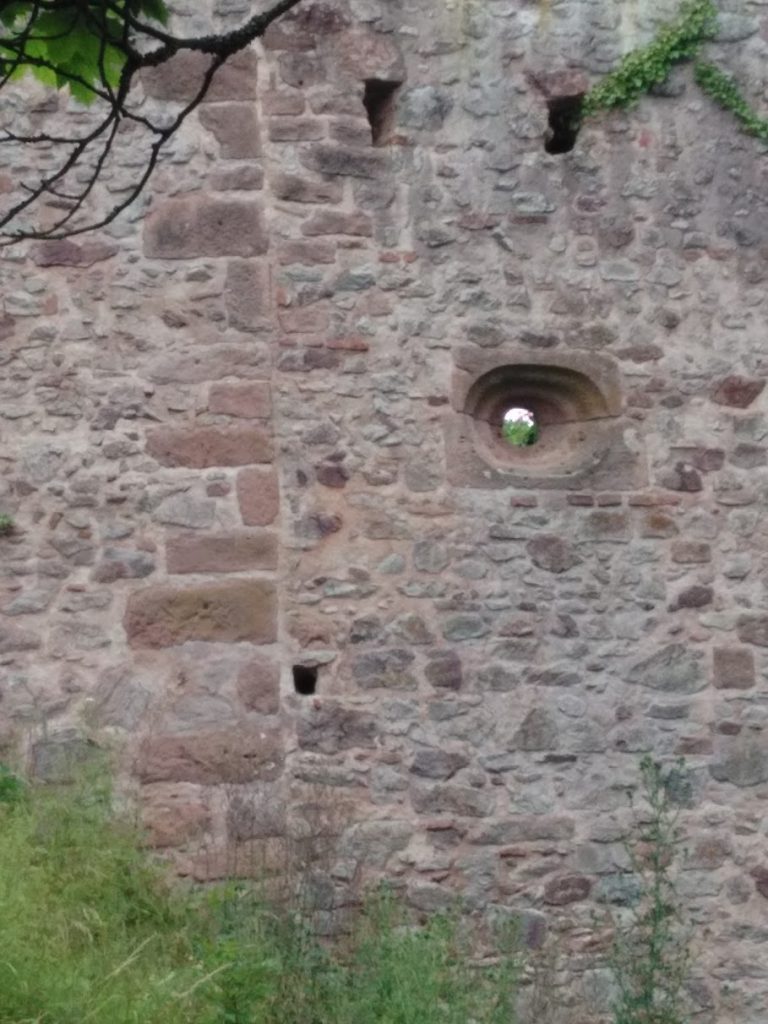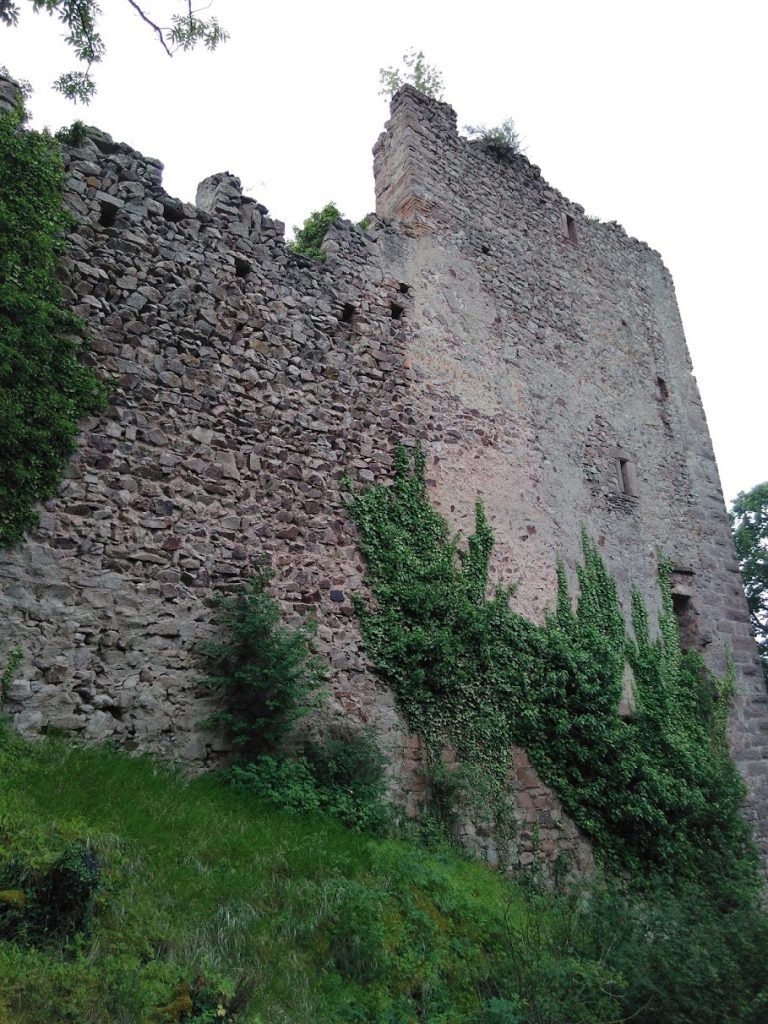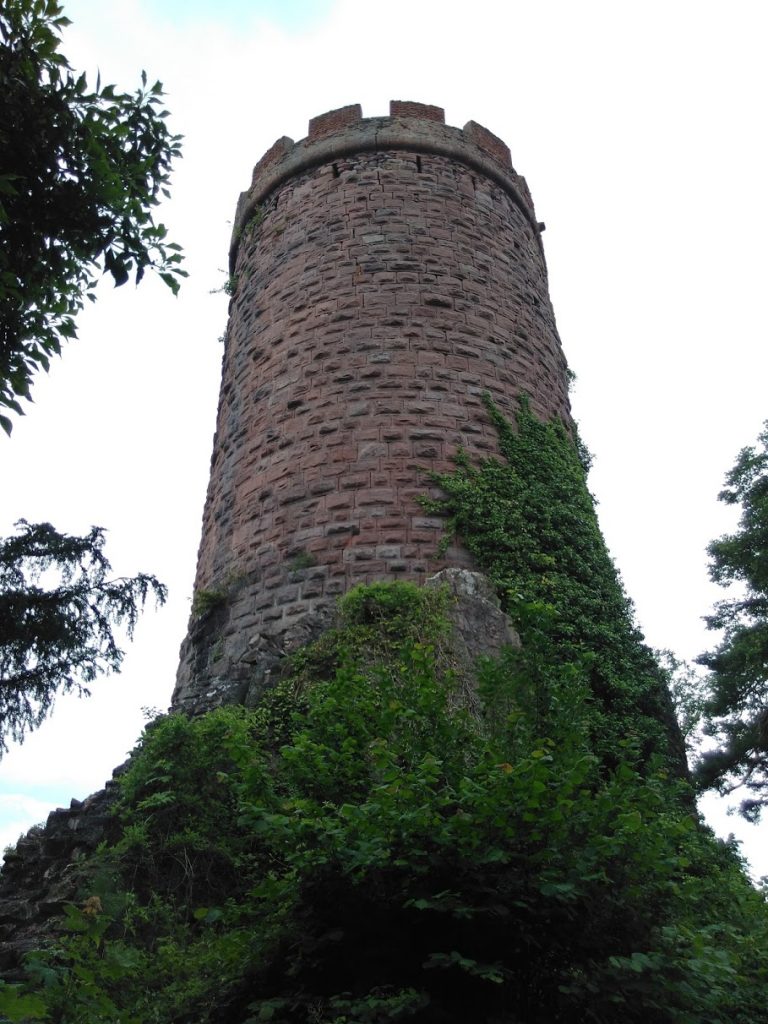 After that it was late and we were pretty happy to descend and go home.  Here's a view of our car from about 2/3rds of the way up the mountain: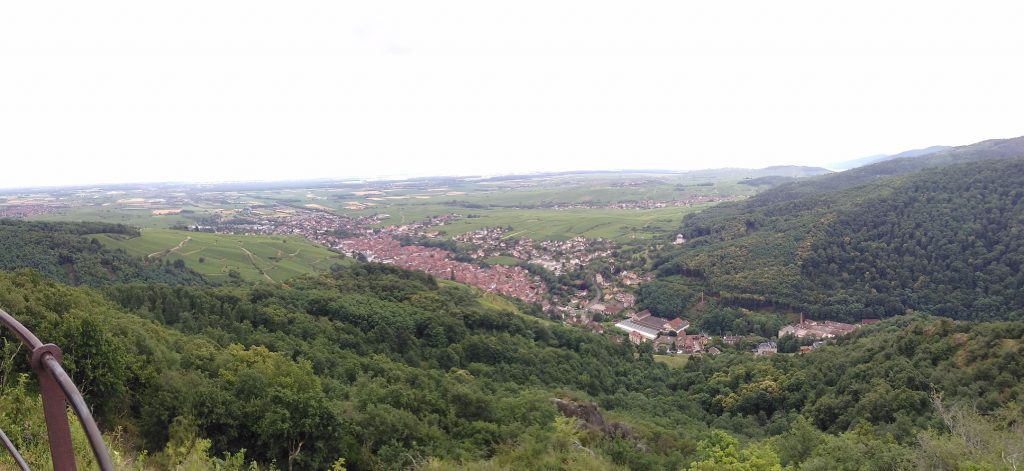 Yes, I walked all that!  I know!   Part 2 of the Alsatian castle tour coming in the next post.
*Tourism tip: An advantage of visiting Alsace during June or July is that you have until nine or so to be off the mountain each evening, which means you can head off on a hike anytime you see something interesting as you're driving home from your main event activity that closed down at some civilized hour.   FYI this practice can interfere with dinner.