From the makers of that evergreen classic Bishop Press Release Bingo comes the game we've all been waiting for, Vatican Clergy Abuse Summit Bingo!
Unlike regular Bingo, with Vatican Bingo what doesn't get said counts too!  Put your chips on the grey boxes at the start of the game, and you get to keep them there until someone starts talking.  Don't worry, when the Vatican's playing, you can be sure your chips won't be extradited any time soon.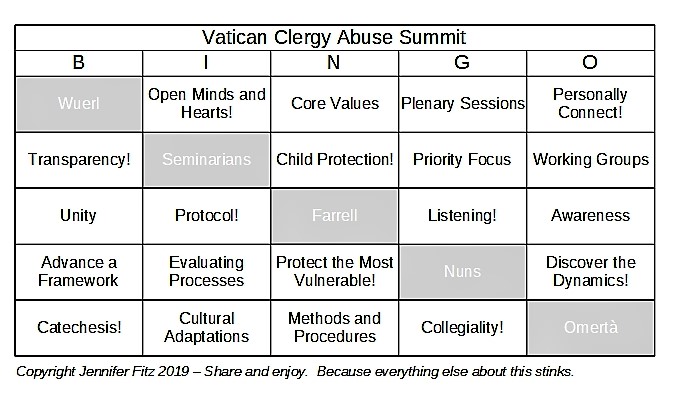 And lest you worry: The Vatican shut down the USCCB's process last fall to replace it with this?  Fear not.  The USCCB wasn't planning to talk either.