My friend shared this photo of two skunks visiting her parish: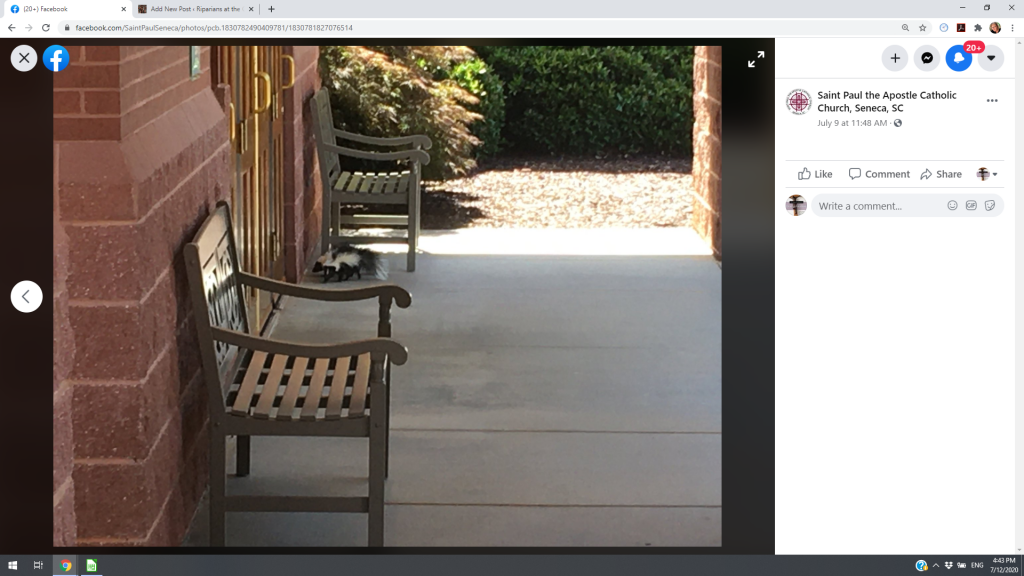 My brain immediately started composing this addition to Marty Haugen's contemporary classic:
Gather us in, the striped and the sneaky,
We're coming in, so try to relax;
Be not afraid that we'll make you stinky,
Avoid sudden movements and give us your snacks.
In fairness, my brain will also circle around and make some kind of connection to the readings, and evangelization, and how Jesus loves even troublemakers like you and me —  all that jazz.  But yes, for the rest of my life, this is the verse I'm going to hear in my head when Gather Us In starts up.
Thank you, skunks; thank you, brain; thank you, Mom and Dad for years of family camping trips so yes, I know just what the skunks want and no, reader, you shouldn't have put that in your tent.  Tom Zampino, your spot as the Conspiracy's top poet remains secure.